About
About This Site
"Don't think I'm not incoheret." — Harold Ross
This site is an extension of the research for The Algonquin Round Table New York: A Historical Guide by Kevin C. Fitzpatrick, foreword by Anthony Melchiorri. Published by Lyons Press, Hardcover, Dec. 2014, ISBN: 978-1-4930-0757-8.
"That is the thing about New York," wrote Dorothy Parker in 1928. "It is always a little more than you had hoped for. Each day, there, is so definitely a new day."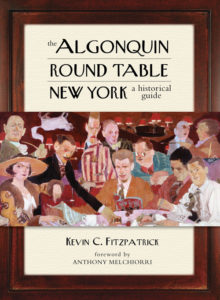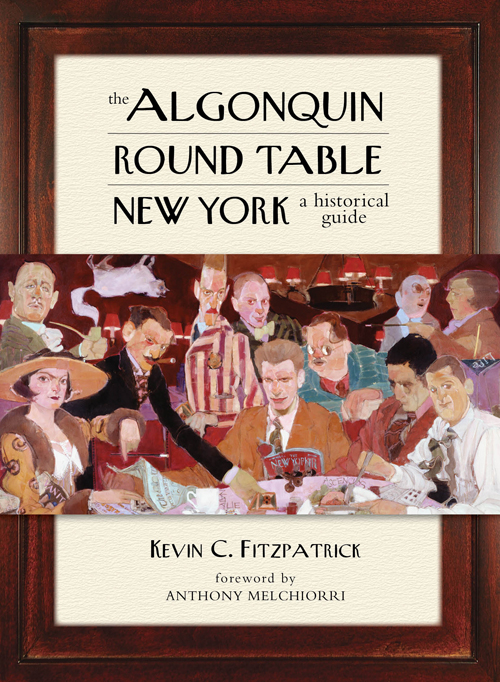 Now you can journey back there, in time, to a grand city teeming with hidden bars, luxurious theaters, and dazzling skyscrapers.
In these places, Parker and the thirty members of the Algonquin Round Table sharpened their wit, polished their writing, and captured the energy and elegance of the time. Some of those that met daily at the Algonquin Hotel included Franklin P. Adams, the most-read columnist of the era. Robert Benchley was the first managing editor of Vanity Fair before Irving Berlin spotted him onstage in a Vicious Circle revue and helped launch his acting career. Edna Ferber, an occasional member of the group, wrote the Pulitzer-winning bestseller So Big as well as Show Boat. Jane Grant pressed her first husband, Harold Ross, into starting The New Yorker. Neysa McMein, reputedly "rode elephants in circus parades and dashed from her studio to follow passing fire engines." Alexander Woollcott, the centerpiece of the group, worked as drama critic for the Times and the World, and lives on today as Sheridan Whiteside in The Man Who Came to Dinner.
Explore their favorite salons and saloons, their homes and offices (most still standing), while learning about their colorful careers and private lives. Packed with archival photos, drawings, and maps—including never-before-published material—this illustrated historical guide shows readers New York of yesterday and today. Use it to retrace the footsteps of the Algonquin Round Table, and you'll discover that the golden age of Gotham still surrounds us.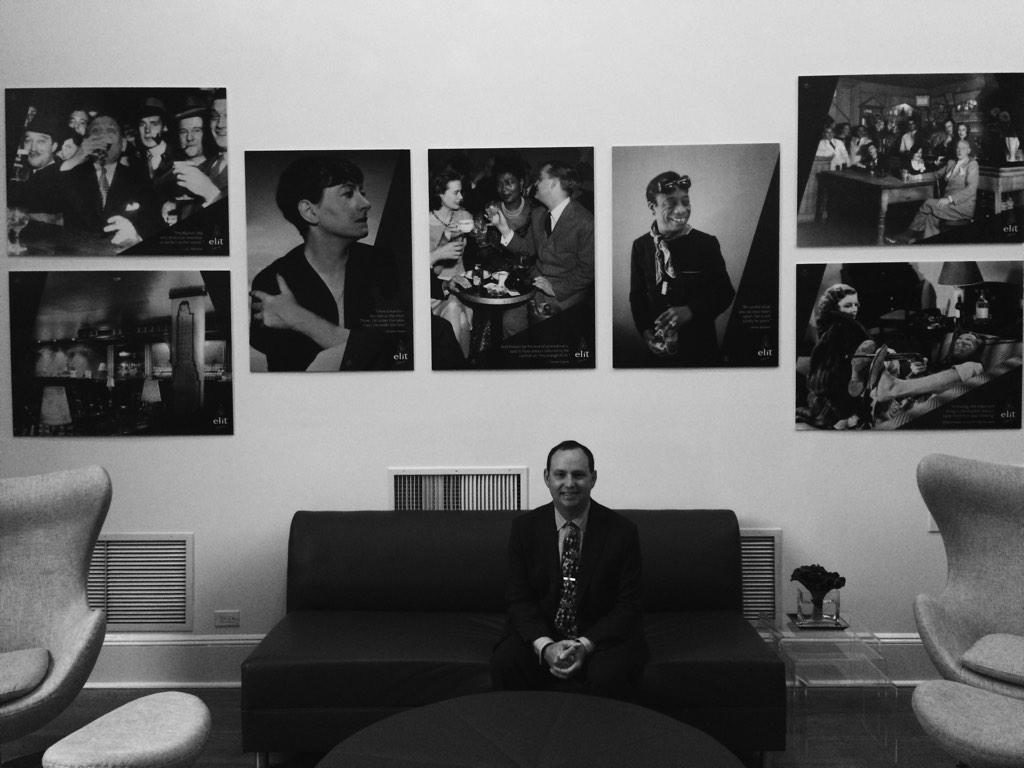 Author and Site Creator Kevin C. Fitzpatrick
I am an independent historian who founded the Dorothy Parker Society in 1999. I graduated from Northeast Missouri State University and served in the U.S. Marine Corps Reserve. After my hitch I entered journalism and worked in newspapers, magazines, advertising agencies, and television in New York. Today I have a tour company, Big Apple Fanatics, and give public and private guided tours focused on New York City History.
I have written and edited seven books, all of which have a tie to New York City history:
My lastest book is World War I New York: A Guide to the City's Enduring Ties to the Great War. It was published in April 2017 by Globe Pequot Press. It is a guidebook to the city during and after World War I. It has more than 150 locations and twelve maps.
The Governors Island Explorer's Guide (Globe Pequot) was published in February 2016. It is the first guidebook to the island that is in New York Harbor. It has more than 100 locations included and a full history from the pre-colonial era to today.
The Algonquin Round Table New York: A Historical Guide (Lyons Press) was published in January 2015. It is the only book that has a full history of the famous literary group from the 1920s, and has biographies of all thirty members.
Dorothy Parker Complete Broadway, 1918-1923, is a book I spent five years editing. It collects 150,000 words of Dorothy Parker's drama reviews. I wrote the introduction, extensive notes section, and the index. It is available from Donald Books and iUniverse, and was released in June 2014.
In November 2013, Lyons Press published my third book, Under the Table: A Dorothy Parker Cocktail Guide. The book has 75 drink recipes with anecdotes, stories, and references to the Jazz Age and the Speakeasy Era. Concurrently, my friend Janice Garingo and I launched a free iOS app with some of the content of the book.
A Journey into Dorothy Parker's New York (Roaring Forties Press) had a second edition released in 2013. Released to strong reviews in late 2005, the book is 100 locations with 150 photos tied to the life of the writer, critic, wit and champion for social justice. The book is a literary travel guide for readers to follow in Mrs. Parker's footsteps.
The Lost Algonquin Round Table: Humor, Fiction, Journalism, Criticism and Poetry From America's Most Famous Literary Circle (Donald Books, 2009) was co-edited with Nat Benchley, a grandson of Robert Benchley. This book is the first collection of writing by more than a dozen members of the "Vicious Circle" that met at the Algonquin Hotel. I had a wonderful time editing this book and choosing selections by Parker, Benchley, Heywood Broun, Edna Ferber, George S. Kaufman, Frank Sullivan, and many others. If you've only heard the one-liners and wisecracks associated with the group, this is a book to show you how they got their reputations as writers.
I have given talks and speaking engagements at the New York Public Library, New-York Historical Society, New York Transit Museum, Union League Club, Princeton Club, Los Angeles Athletic Club, and many other libraries and organizations. I have appeared on the Travel Channel Mysteries at the Museum, C-SPAN American History TV, BBC Radio, NPR, and many more. My author site is here.