Welcome to the table...
If you came to this site you already are the smartest person in the room, because you are interested in the Algonquin Round Table. Congratulations!
This site was launched in 1998 and ultimately led to the publication in 2014 of the Algonquin Round Table New York: A Historical Guide (Lyons Press). There is so much extra material that it is being put on this site.
Your host if Kevin C. Fitzpatrick, author of the book. I have been leading walking tours since 1999 from the Algonquin Hotel. If you have any questions, please drop me a line. I hope you'll take the tour, buy the book, and celebrate the Vicious Circle...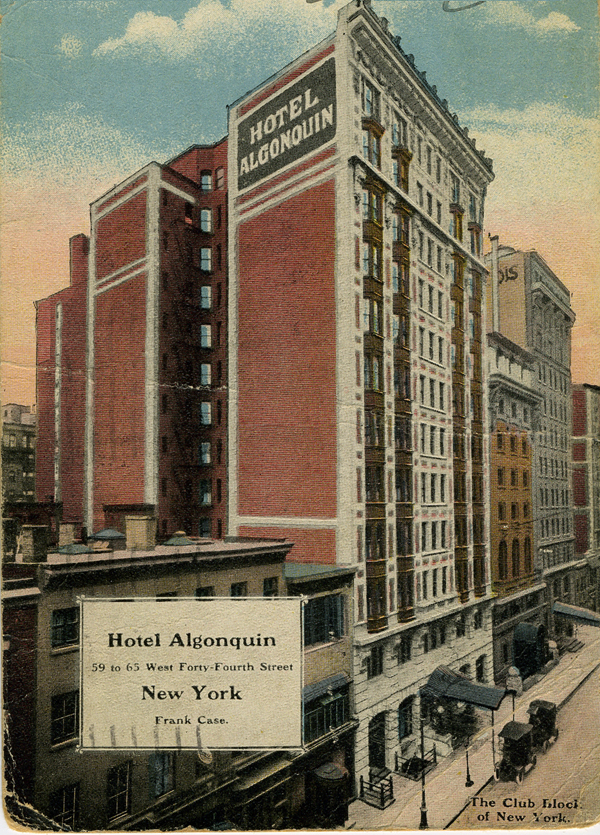 Take a Tour...
If you are in New York, take a memorable walking tour to explore the homes and haunts of the Algonquin Round Table. It's been going for almost 20 years!