Frank Sullivan of Saratoga Springs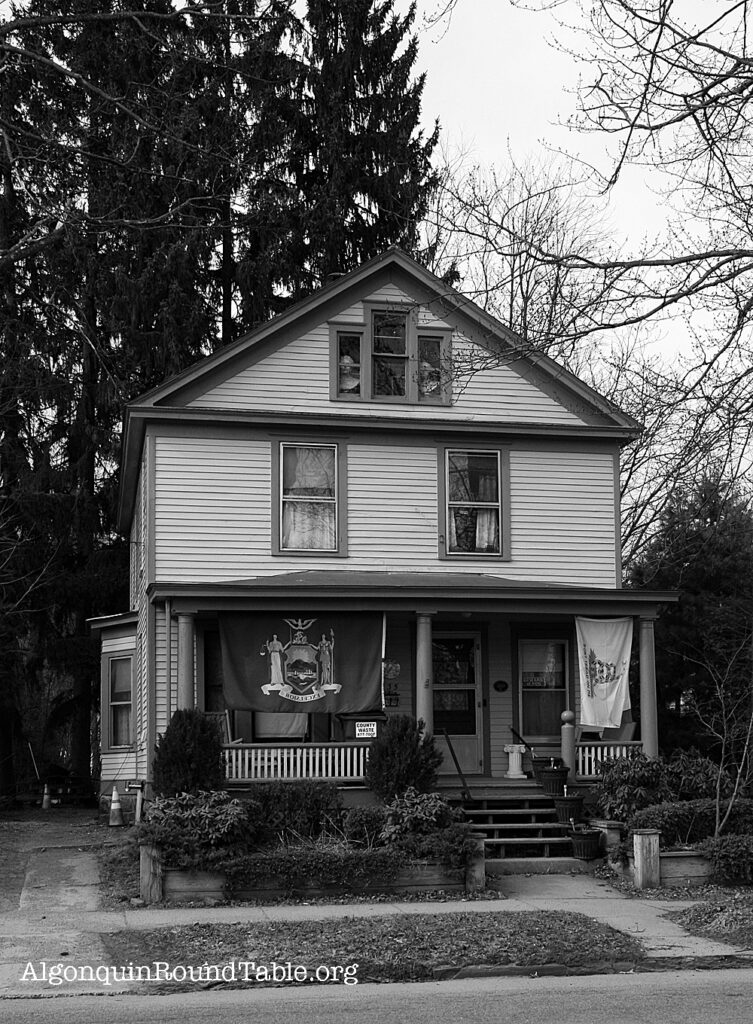 After the demise of the New York World in 1931, Algonquin Round Table member Frank Sullivan moved home to Saratoga Springs and became the ultimate freelancer. In a small clapboard house shared with his sister at 135 Lincoln Avenue, he turned out marvelous humor pieces for the rest of his career. "Once I visited New York for twenty years but I wouldn't live there if you gave me Philadelphia," he wrote. "A small town is the place to live. I live in a small town 180 miles from New York and while I would not say it has New York beat by a mile I would put the distance at six furlongs."
Over the years, New Yorkers such as Harold Ross and Marc Connelly visited Sullivan, who took them to the racetrack, two blocks from his house, which treated him like royalty. He picked up the nickname "The Sage of Saratoga" and worked until his early eighties. He wrote for The New Yorker for fifty years as well as the Times sports section, the Saturday Evening Post, and Town & Country, his work collected in half a dozen books.
Sullivan suffered a series of falls in his home, and his health deteriorated. He died in Saratoga Hospital on February 19, 1976, at age 83. He is buried in the family plot St. Peter's Cemetery in Saratoga Springs.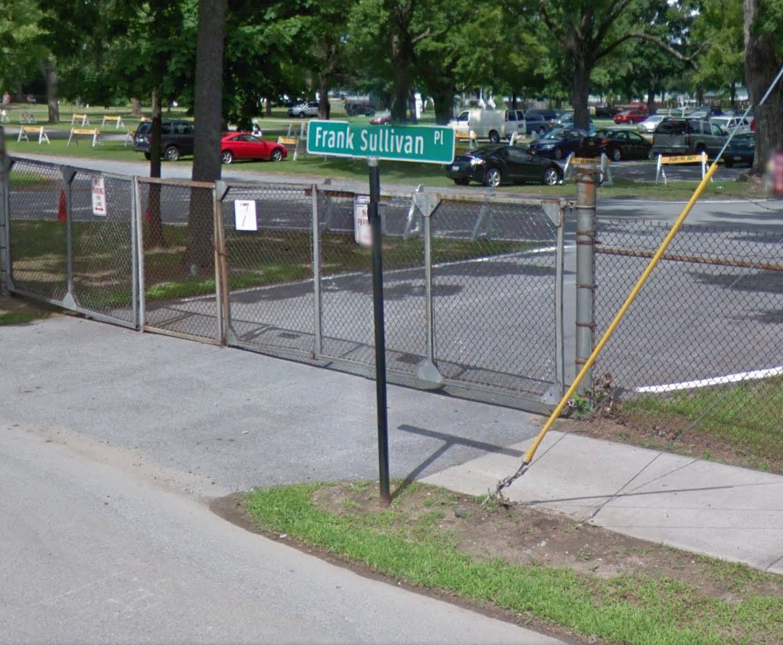 Today he is immortalized with a street sign nearby the racetrack, Frank Sullivan Place. His house was named a literary landmark, and is privately owned.
Adapted from The Algonquin Round Table New York, A Historical Guide (Globe Pequot Press) available here.