Ruth Hale the Iconoclast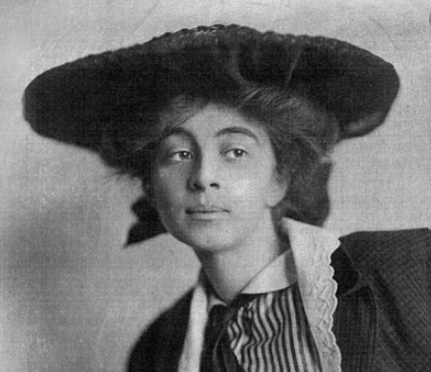 There was no bigger iconoclast sitting at the Algonquin Round Table than Ruth Hale; None of the members had a gloomier end to their life than she did. She is one of the six female Algonquin regulars that are overlooked. Today Hale is completely forgotten by everyone except the most serious American women's rights scholars, a name lost to history for a cause she deeply believed in. Hale devoted all of her time and energy to equal rights during the Jazz Age.
The writer-publicist was married to Heywood Broun—but nobody dared call her Mrs. Broun. Hale was the co-founder, with Jane Grant, of the Lucy Stone League, an organization whose motto was "My name is the symbol for my identity and must not be lost." A biographer termed Hale "nearly fanatical" about women's rights. She attacked "head-on and without humor, except for mordant satire." Hale's cause led her to fight for women to be able to preserve their maiden name—legally—after marriage. Hale sued the U.S. State Department and challenged in the courts any government edict that would not recognize a married woman by the name she chose to use.
Hale was Southern by birth, but she did not fit the stereotype of easygoing grace, charm, and humility. She was born in Rogersville, Tennessee, on July 5, 1886. Her father was an attorney and her mother a high school mathematics teacher. When she was ten her father died and three years later Hale was sent to boarding school at the Hollins Institute (today Hollins University) in Roanoke, Virginia. At sixteen she left to attend Drexel Academy of Fine Art (today Drexel University) in Philadelphia, where she studied painting and sculpture. But writing was her true calling.
When Hale was eighteen she became a journalist in Washington, D.C., writing for the Hearst syndicate. Hale was a sought-after young socialite, and attended parties at the White House when President Woodrow Wilson was in office. She worked at the Washington Post until she went back to Philadelphia to become drama critic for the Public Ledger. She also dabbled in sports writing, which was uncommon for women to do at the time. At an early age, Hale was working in a man's world. One of her biggest accomplishments was to lose her Southern accent, which she took pride in achieving.
Hale moved to New York City about 1915 and was a feature writer for the Times, the Tribune, Vogue, and Vanity Fair. Hale also did a bit of acting, and posed for artistic nude portraits for fashion photographer Nickolas Muray. She became a sought-after theatrical publicist, and worked for the top producers on Broadway.
She was introduced to Broun at a New York Giants baseball game at the Polo Grounds. They were married on June 6, 1917. When Broun was sent to France to report on the war, she went along too, writing for the Paris edition of the Chicago Tribune. The couple left Paris before the war ended when Hale became pregnant. Returning to New York, the couple set up house on the Upper West Side at 333 West 85th Street. The unusual marriage had Hale on the first floor and Broun occupying the second floor.
In 1918 Hale gave birth the couple's only child, Heywood "Woodie" Broun III (later as a sports broadcaster, Woodie added his mother's name to his, and was professionally known as Heywood Hale Broun). The couple led completely separate lives. Broun even squired actresses and showgirls around town.
Early in 1921 she took a stand with the U.S. State Department, demanding that she be issued a passport as Ruth Hale, not as Mrs. Heywood Broun. The government refused; no woman had been given a passport up until that time with her maiden name. She was unable to cut through the red tape, and the government issued her passport reading "Ruth Hale, also known as Mrs. Heywood Broun." She refused to accept the passport, and cancelled her trip to France. So did her husband.
In May 1921 she was believed to be the first married woman to be issued a New York City real estate deed in her own name, for an apartment house on Manhattan's Upper West Side. Not long afterward, she was chosen president of the Lucy Stone League. Broun was among the men present; other Lucy Stoners were Franklin P. Adams and his second wife, Esther Root, Janet Flanner, Jane Grant, Beatrice Kaufman, and John Barrymore's playwright wife Michael Strange (Blanche Oelrichs). In August 1927 Hale took a leading role in protesting the executions of accused anarchists Sacco and Vanzetti. She traveled to Boston as part of the defense committee, along with Dorothy Parker and John Dos Passos. The men were put to death despite international protests. The campaign had a galvanizing effect on her, leading her to fight against capital punishment.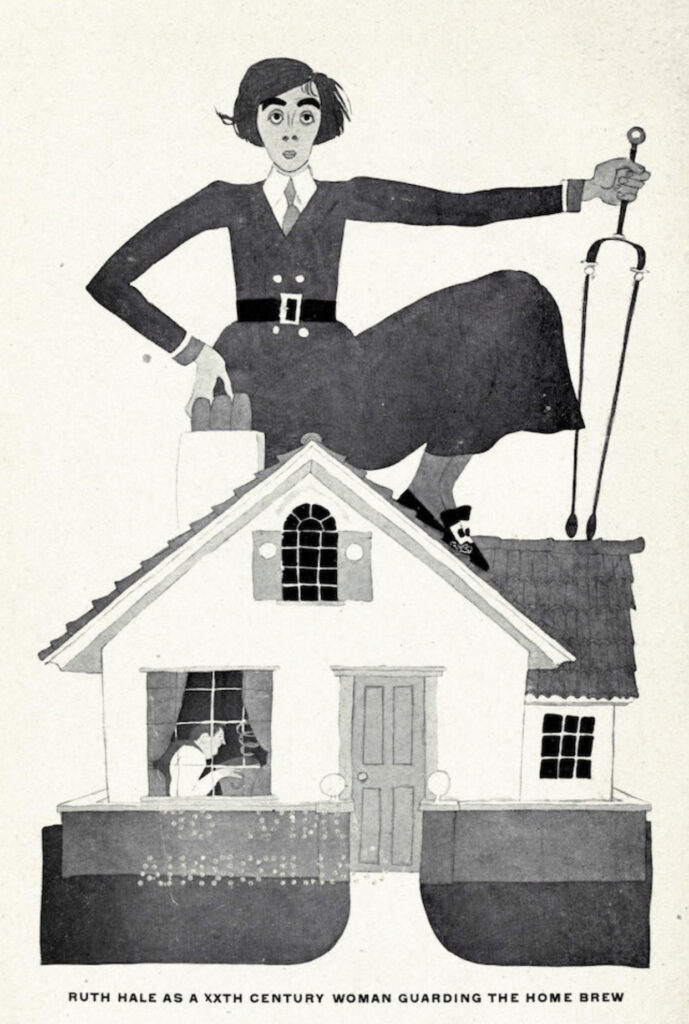 During the 1920s Hale continued to write. She was among the earliest contributors to The New Yorker's "Talk of the Town" in 1925. Hale worked as a theatrical press agent and reviewed books for the Brooklyn Eagle. She also ghost wrote many of Broun's columns and reviews. As the decade closed, Hale spent considerable time on women's rights causes and less time in journalism. Hale and Broun were quietly divorced in Nogales, Mexico, in November 1933.
The last years of her life were filled with sadness. At one time she was a lively and feisty presence on the metropolitan scene, writing for the best newspapers and magazines, married to the supreme raconteur, and hosting brilliant house parties on the Upper West Side. But as the Twenties drew to a close she withdrew from life and spent her days alone at Sabine Farm, in Stamford, Connecticut, living in a rural shack with almost no amenities, cutting herself off from her old friends and alienating Broun and their teen-age son, Woodie.
By late 1933 she had been a recluse for almost five years. She went to Mexico, and obtained a quiet divorce, on the grounds she and Broun lived apart for more than five years. It did not come out in the papers until three months later. By then she was telling friends, " 'Ruth Hale, spinster,' I like it quite well. I can go back to my friends as Ruth Hale. At least I won't have that god-awful tag, 'Mrs. Heywood Broun.' "
However, the divorce did little to calm her soul. She was forty-seven and not well. "After forty a woman is through," she told a friend. "I'm going to will myself to die." Her health deteriorated rapidly. She lost the use of her legs. Hale became weak and stopped eating and refused medical care. On September 18, 1934, she lapsed into unconsciousness at Sabine Farm. Broun rushed her to Doctors Hospital, 170 East End Avenue, but it was too late. Her son said later, "At her own wish she was cremated, and because she had not wanted one, there was no sort of memorial service. One day she was there and the next day she was gone…"
Hale's mother took her ashes back to her Tennessee hometown without telling Broun or their son. She secretly buried her daughter's remains in the family plot in the Old Rogersville Presbyterian Cemetery, under a headstone that completely ignored any of her accomplishments. It omits her lifetime's passion for independence and feminism:

Ruth Hale
Daughter of Annie Riley and J. Richards Hale
And For 17 Years the Wife of Heywood Broun
Adapted from The Algonquin Round Table New York: A Historical Guide (Globe Pequot Press). Book information here.