Vicious Circle Virtual Tours Begin April 3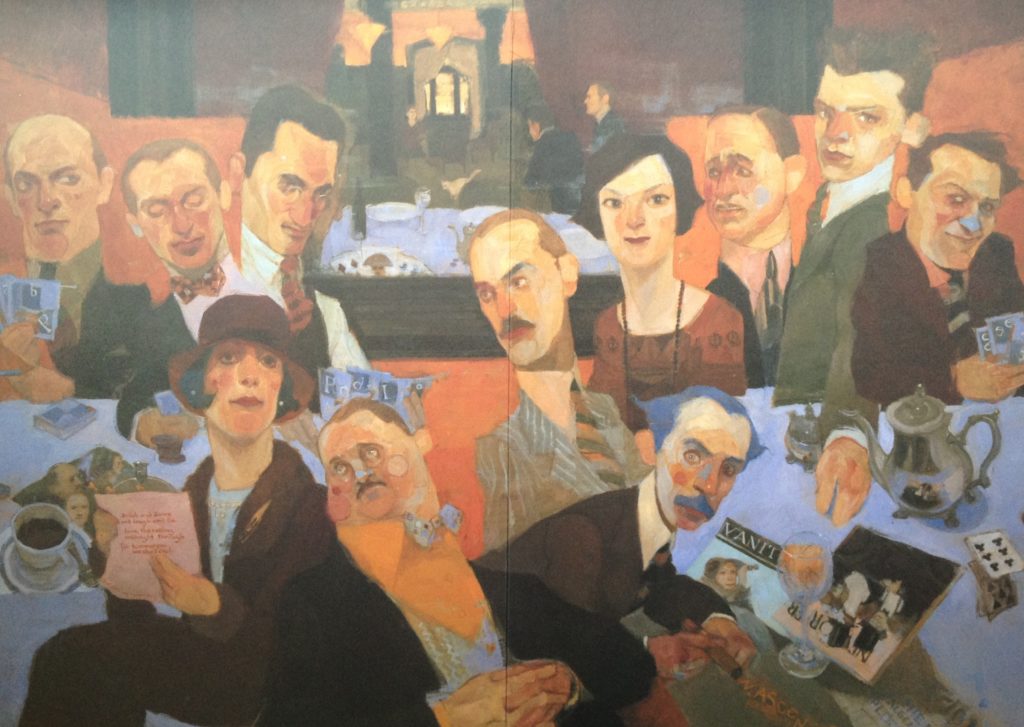 I've turned the Algonquin Round Table walking tour into a virtual tour. I supply the tour, you can watch with friends and family, and try out your best wisecracks on each other. Plus we can cover a lot more ground together. I'm offering them on Fridays for four weeks, at 2:00 p.m. ET (New York time), which is 11:00 a.m. (Los Angeles), 6:00 p.m. (London), 7:00 p.m. (Paris) but check your time zone for seasonal changes. The tour is 2:00 p.m. in New York City time. Tickets are $10 each and can be purchased in advance here.
The tour will be Friday, April 3, 10, 17 and 24.
The Algonquin Round Table comes alive in the only New York tour devoted to the famed literary group. It met from 1919-1929 and is America's most well-known group of writers. We will trace the footsteps (from your house) of the legendary wits Franklin P. Adams, Robert Benchley, Heywood Broun, Marc Connelly, Edna Ferber, George S. Kaufman, Harpo Marx, Dorothy Parker, Harold Ross, Robert Sherwood, Alexander Woollcott, and the rest of the "Vicious Circle." The tour explore the architectural and historical stories of the buildings and landmarks linked to them.
The tour "begins" and "ends" inside the world-famous Algonquin Hotel, a national literary landmark. This 1-hour tour will visit more than 30 places. Tour Highlights:
• See the Theatre District and the landmark Broadway playhouses;
• Visit the locations of the former speakeasies of Rockefeller Center;
• See where the Round Table lived in Hell's Kitchen during Prohibition;
• Learn about their 1920s friends such as F. Scott Fitzgerald;
• See where The New Yorker, Vanity Fair, and Vogue magazines began.
Not only will you get a taste of New York history, but it's a great way to learn about the past and also see how little has changed over the decades.
The guide is Kevin C. Fitzpatrick. He is the author of The Algonquin Round Table New York: A Historical Guide (Lyons Press), A Journey into Dorothy Parker's New York (Roaring Forties Press), and Under the Table: A Dorothy Parker Cocktail Guide (Lyons Press), among others. He's president of the Dorothy Parker Society.